Welders Equipment Rentals
Welding provides the necessary stability to many construction projects. Depending on the type of welding needed, you may need a specific kind of welder. We offer both the welders and the accessories required for your project, includes cables and safety helmets.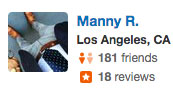 2/8/2017
Great place if you ever need equipment!! Very helpful and nice staff they answered all my question over the phone and in the office! Cant remember the guys name bet he was very helpful and assisted me in all my rental needs i would definitely recommend them for any of your rental equipment needs, fast delivery and not to mention the prices overall this place meet my requirements and needs and budget, and very simple to work with extremely happy i made this LAX equipment my choice thanks to a brother in law referral! Keep up the great job and hassle free consultation!
[/fusion_builder_column][/fusion_builder_row]