Compaction & Paving Equipment Rentals
Also called steam rollers, compactors prepare the ground for construction work or smooth final products, as is the case with sidewalks and asphalt. They come in two configurations: single drum and double drum. Double drum models are more powerful than individual drum models, but harder to control. In most cases, a single drum model is all that is needed.
The Rammax RX1575 was designed to meet and exceed contractor expectations. This walk behind articulating roller is perfect for smaller and medium sized jobs. The drum can be adjusted from 24" to 33" wide by adding drum rings. The unit works well even on inclines or uneven surfaces and still provides outstanding compaction.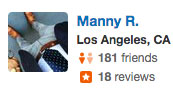 2/8/2017
Great place if you ever need equipment!! Very helpful and nice staff they answered all my question over the phone and in the office! Cant remember the guys name bet he was very helpful and assisted me in all my rental needs i would definitely recommend them for any of your rental equipment needs, fast delivery and not to mention the prices overall this place meet my requirements and needs and budget, and very simple to work with extremely happy i made this LAX equipment my choice thanks to a brother in law referral! Keep up the great job and hassle free consultation!
[/fusion_builder_column][/fusion_builder_row]